OS X has a built-in screen capture function, but it is pretty limited. For example, Command-Shift-4 lets you define a rectangle to capture. Command-Shift-4 followed by the space bar will capture a window. You can also capture your entire desktop with Command-Shift-3, and other commands will save the result to your clipboard.
Sometimes, those basic features are not enough. Apple bundles a utility called Grab with OS X that adds more features, but it still falls short for many users. Enter Screenshot FX, a very handy US$1.99 utility (on sale now) that lets you capture irregular objects by clicking on points and then dragging those points to create a curve.
The app sits in your Menu Bar waiting to be invoked, or you can hit Command-Shift-5 to bring it up. When you have outlined your object, you click on the first point, hit Return and your screenshot is saved to a location you specify in the app's preferences.
Once your points are selected, you can modify them, or use the arrow keys on your keyboard to fine-tune the selection, either one or four pixels at a time. Any control point can be edited or deleted, giving you a lot of flexibility. The only negative is that all captures are saved as PNG files, the same format Apple uses. I'd like to see an option where I could save as a JPG, TIFF, BMP or GIF.
I tried the app with some difficult shapes, and it worked very well. I did have to refer to the built-in help to learn all the commands and key combinations, but it soon became second nature. In my work for TUAW I am constantly grabbing images like logos or screen shots of apps I am testing, so Screenshot FX is going to be a much-used item. There are similar apps around, like Screenshot Menu, which is free, but you can only draw a rectangle with it. Screenshots ($9.99) is also worth a look, as it has some nice features like sending directly to mail or iPhoto.
Screenshot FX is a handy little utility that I'll use a lot. If you find yourself needing screenshots, and want more functionality than Apple gives you, this app is just the ticket.
Screenshot FX needs OS X 10.7 or later, and a 64-bit processor.
The straight forward 'Print Screen' presents the simply way to grab a whole screen or window however, has it's limitations.  If you have a non-standard keyboard, or simple want to grab a particular area of the screen, you'll need to resort to a software alternative.
Using Screen Capture tools enables powerful, flexible and intuitive screen-capturing utilities to your system.  It enables you to capture anything on the screen including windows, objects, full screen, rectangle regions, freehand-selected regions, and even scrolling windows/web pages.
Many Screen Capture software tools have innovative features such as floating capture panels, hotkeys, resizing, cropping, text annotation, printing, sharing, and more.
Examples of screen capture software are Skitch for MAC and Fast Stone Capture 7.6 for Windows.
Greenshot is yet another recently released free screenshot tool for windows.
Key features of the Greenshot software include:
Capture the entire or part of the screen
Create annotations and highlights
Save as a file, send to clipboard, or e-mail the captured file
In other words, this software is not much different than other screencap programs that we've reviewed. However, Greenshot has one thing that other applications do not – its' source is released under the open GPL license meaning that this software can be used in a commercial application. Not bad for those that want to include good screen capture/annotation functionality in their custom software.
Greenshot is available for free at www.getgreenshot.org.
As the Windows 7 Release Candidate was made for free public downloading this week, manufacturers of hardware and software developers were able to test their software and hardware compatibility with Microsoft's new operating system, slated to hit retail stores in October 2009.
Epiphan Systems, the manufacturer of external frame grabbers, recording, and broadcasting solutions for VGA and DVI has announced that all of its' devices run smoothly under a Windows 7 environment and that the latest version of their software includes full support for this new operating system.
However, users may encounter some difficulties upon upgrading to this new OS, so it is still recommended that you reinstall the software when upgrading from XP or Windows Vista, as the drivers might not remain after the update.
ScreenCaptureNews will keep you updated as more software and hardware developers announce their products' compatibility with Windows 7.
Here at ScreenCaptureNews, when it comes to software, we like everything that's free, useful, and simple. A good example of an application that abides by those three rules would be Aviary. Think of Aviary as a tool for capturing screenshots of webpages, similar to FireShot, which we earlier reviewed.
How it works
The way it works is quite simple, just place www.aviary.com/ before the URL of the webpage that you would like to capture.
Once that is done, you will be taken to a loading page, it means that your capture was successful and the Aviary image editor is starting.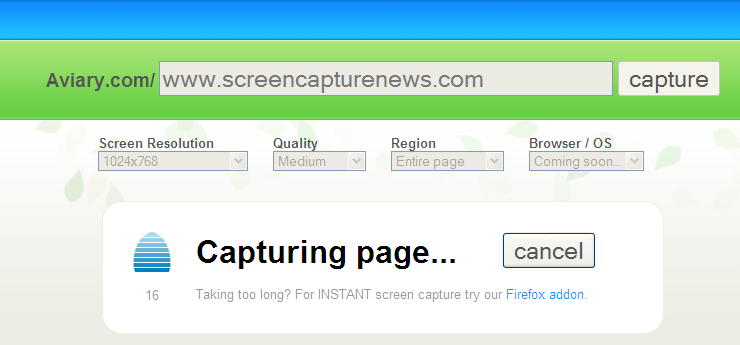 You will then be taken to a full-blown image editor, as pictured below. The features are pretty self explanatory. Once you are done editing, you may click on "save to desktop" or "save & host online," depending on what you would like to do with your saved capture.
Advanced Screenshot Editor
The most amazing feature of Aviary is, by far, the advanced editor, pictured below. It can be accessed by clicking on "Advanced Editor" in the top right of the window.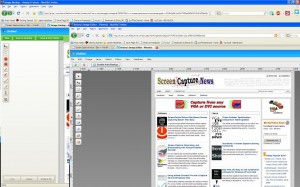 Those that work with Photoshop will have an easy time adapting to the advanced image editor, which tries to replicate the Photoshop interface and functions with some features like layers, history, magic wand, smudge tool, liquify tool, freeform selection tool, and more. All these features definitely make this web based applet more advanced than most free screenshot editors which need to be installed. What's more, Aviary works with all operating systems including Windows, Mac OS and Linux, and allows for direct uploading of an image to the Aviary web servers, where you can share it with others.
Conclusion
If you don't have a webpage screenshot editing tool that you're used to, or if you're looking to try something new, I would definitely recommend Aviary. It's easy to use, it's free, and it's packed with features that you won't find anywhere else!
Don't you ever wish that your PocketPC had a dedicated "Print Screen" button? Unfortunately, screen capture is not present in Windows Mobile 5 and most screen capture applications are not free. Screener, an entirely free Windows Mobile 5 application that weighs in at under 20KB, captures the screen of your PocketPC device and saves it as a .JPG file in your root folder.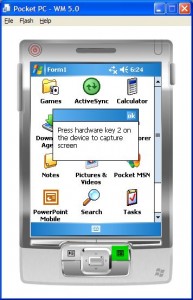 In order to take the screenshot, you must first figure out which hardware button on your PocketPC is assigned to the Screener application (it is usually button #2). Then you simply press that button, after which the capture of your screen is saved to your root folder. Simple as that!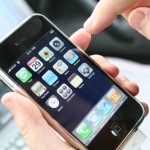 Security experts say they have found a hole in Apple iPhone which automatically takes a screenshot every time that you press the "Home" button, and that the images made can be retreived later. Of course, these screenshots are taken without the user's consent and knowledge. This "feature" is not to be confused with the iPhone's actual screenshot feature, which archives an image of the screen to the iPhone's memory whenever you hold down the power/sleep button and push the Home button.
Apparently, the iPhone takes a screenshot every time you press the Home button in order to create the shirinking effect of the application window that was open when the button was pressed, bringing some insight into the way that the iPhone OS works. The iPhone is supposed to remove the screen capture file after the effect has been created. Nevertheless, the screenshots can be retrieved with special software that can analyze the memory of the iPhone for deleted files.
Jonathan Zdziarski, the security expert that discovered the flaw, said that this hole has been used by forensic experts to "gather evidence against criminals convicted of rape, murder or drug deals."
While most people have nothing to worry about, this issue raises a privacy concern for those that do things on their iPhone that they wouldn't want others to discover should the phone end up in the wrong person's hands.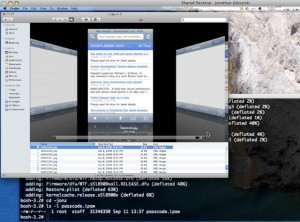 Screenshots, like the one above, are captured by the iPhone every time that the "Home" button is pressed by the user.
Read original article here: source.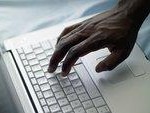 Have you ever had your bank account information stolen by a virus or trojan that is on your computer? Many people have, and a coalition of German companies that includes Global IP Telecommunications, CyProtect AG and PMC Ciphers, say they have developed a means of encrypting keyboard input before keylogging or screen-capture malware has a chance to record it.
Modern screen capture malware or viruses function by taking a screenshot of your bank account screen or screenshots of other sensitive websites. Pair that with a keylogger that saves your every keystroke, and thiefs can have easy access to your personal information.
The new anti-keylogger and screen capture technology works by rendering password recording or screen capture impossible. It does so by presenting a virtual password entry screen on which letters and numbers are drawn figures, not ASCII characters, and the drawing is deleted several times per second during input. While this does make the password screens on your computer a bit "flickery," it rules out any possibility of a screen capture that can compromise your personal details.
Read the full article at SC Magazine.